About the brand
Ocean Harbor is brand name of a home decor boutique lead by Nicole. Her store uses natural textures and fabrics to transform any house to a warm home. She reached out to me from the US to create her brand. Thanks to Fiverr I could make her dream come true by making her fictional store come to life in reality.

She needed the full package, I provided her with social media templates, a logo, thank you-tag, typography, a colour palette fit for all media and a logo animation.

Nicole already had a few ideas of her own, which I built further upon resulting in a custom-made branding that satisfied all Nicole's and Ocean Harbor's needs.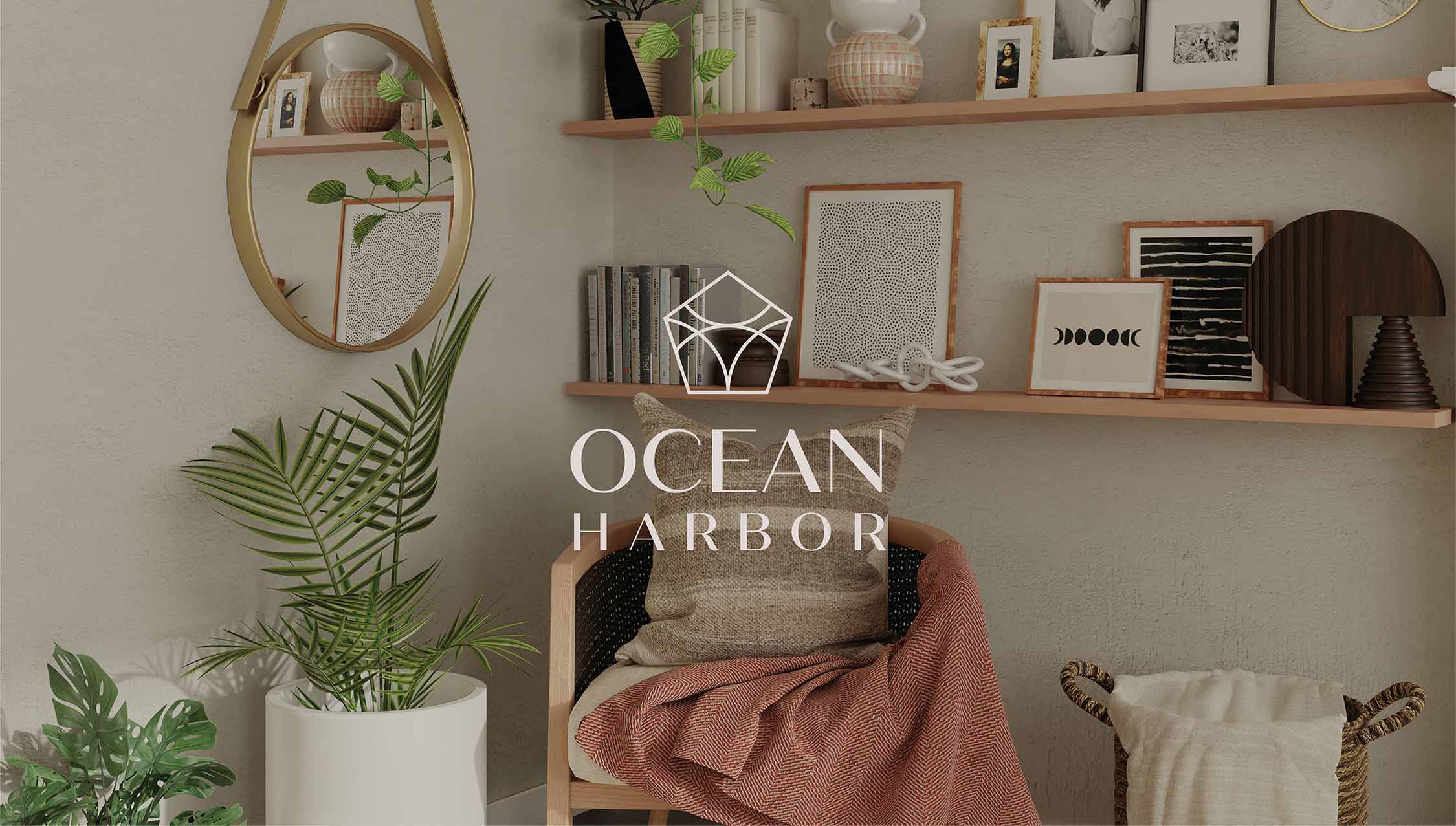 logo
Nicole wanted a simple yet classy logo. Her preferred style is minimalistic line work that could easily be recognised from a distance. The inspiration for the logo came from decor items she planned on selling in the boutique.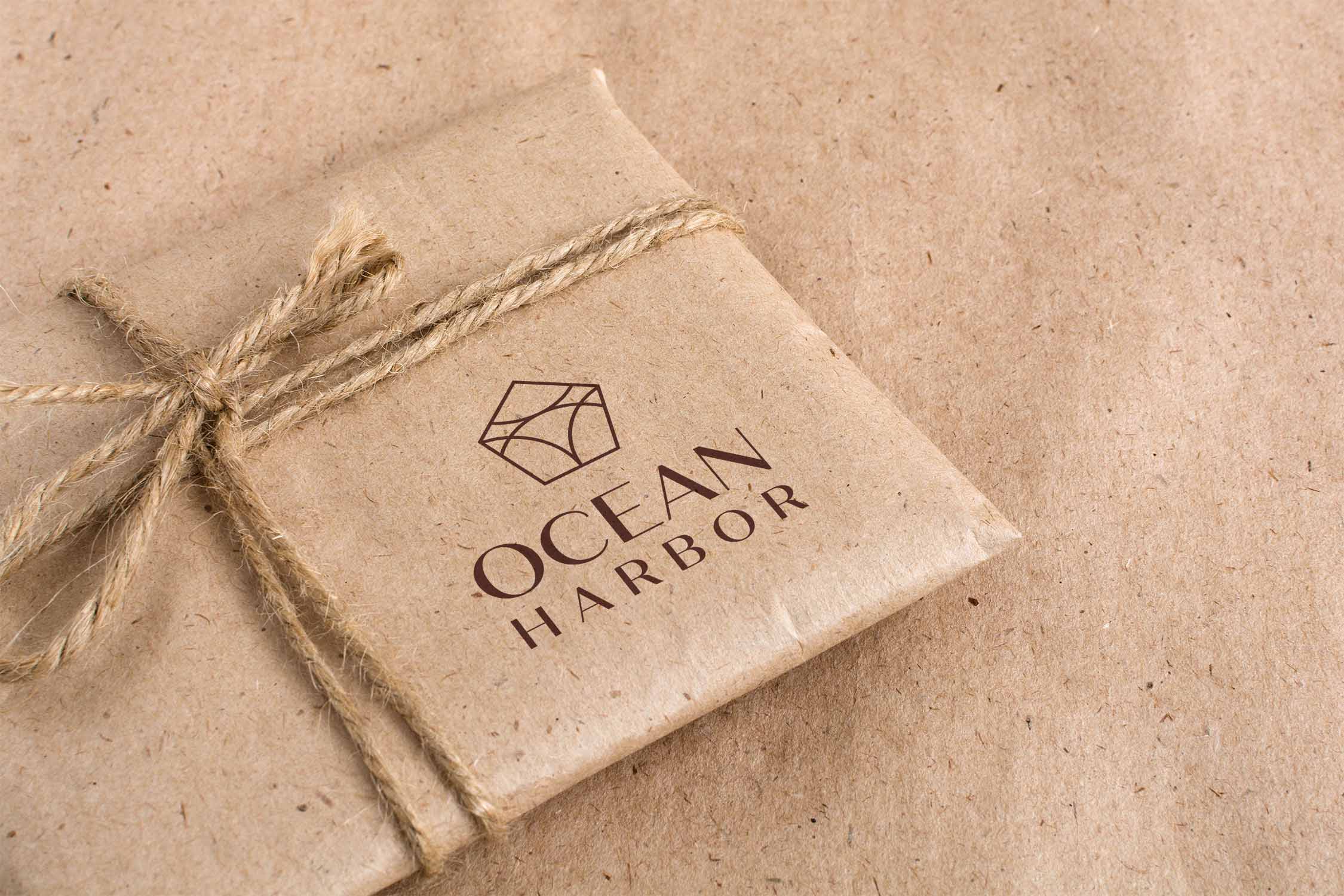 animation
Time was of the essence and personal preference on Nicole's side determined the minimalistic animation for the logo. It had to be something that could easily be implemented in the long run so I didn't want to complicate anything.
business card
The information on the business cards weren't determined yet so I used what I knew to create the placeholders. The earthy tones and texture tie in the visual representation of the boutique and showcase the style customers can expect when buying from Ocean Harbor.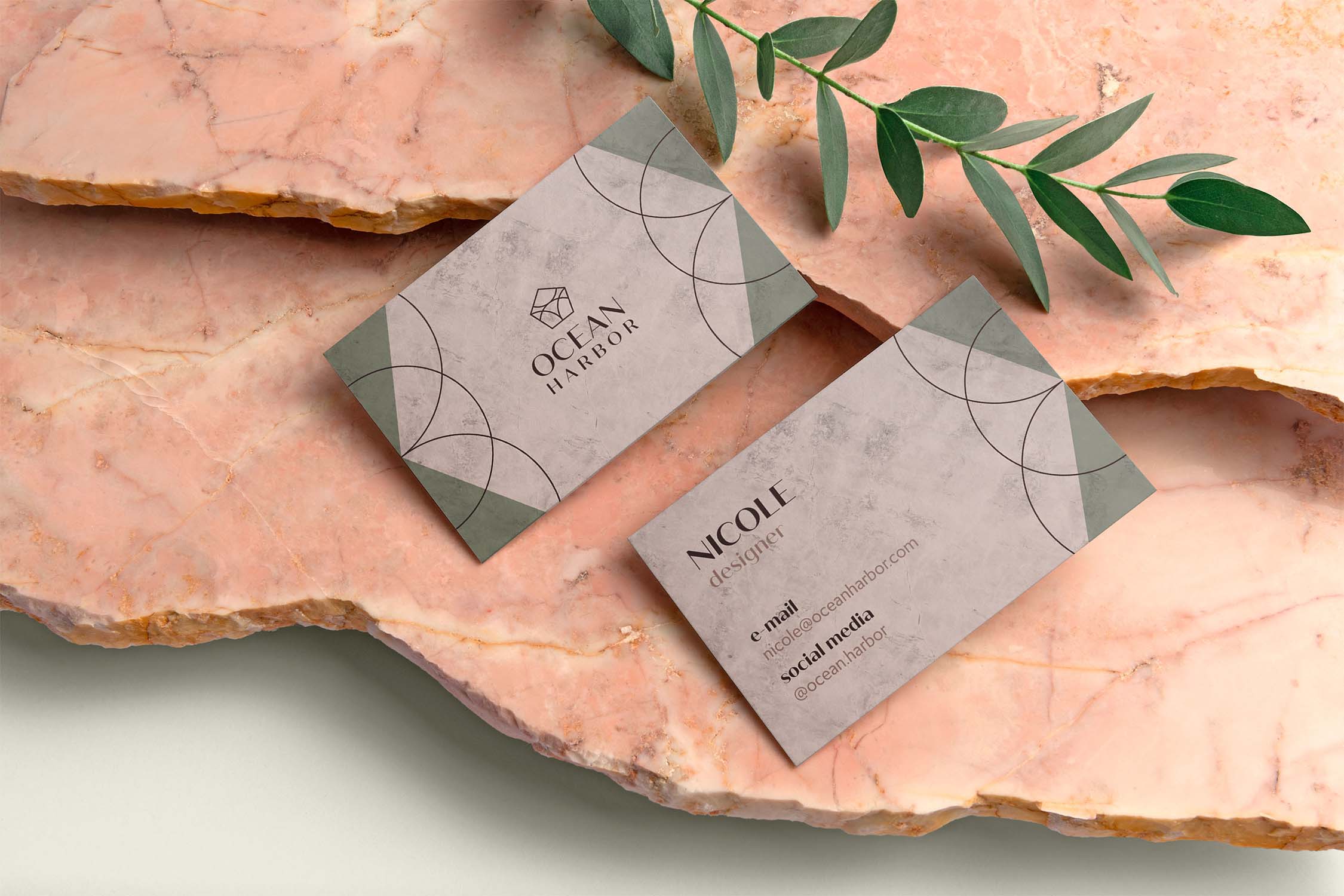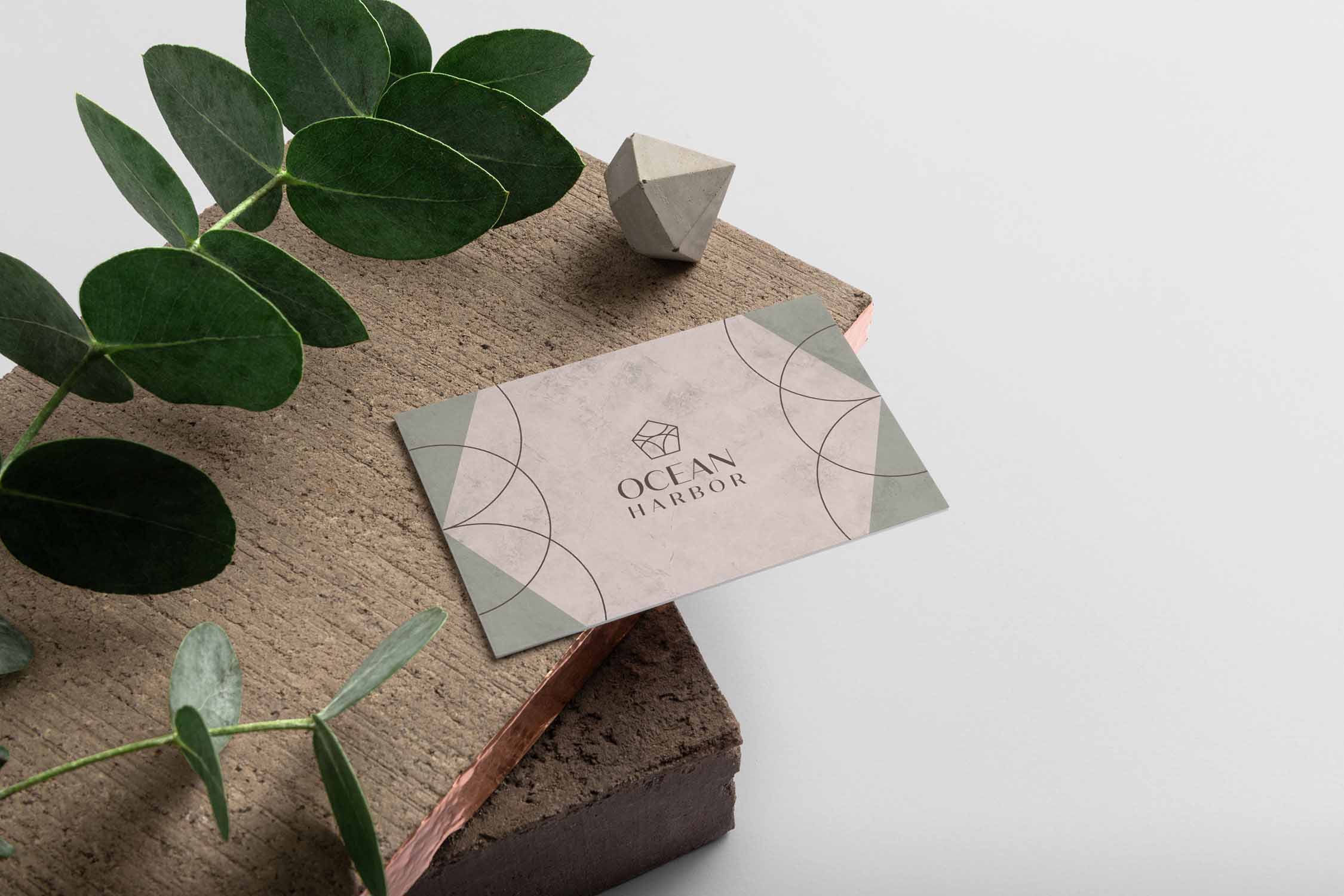 thank you card
As a small business-owner Nicole wanted to build a good relationship with her customers, by thanking them with every purchase she hopes to forge a loyal clientele.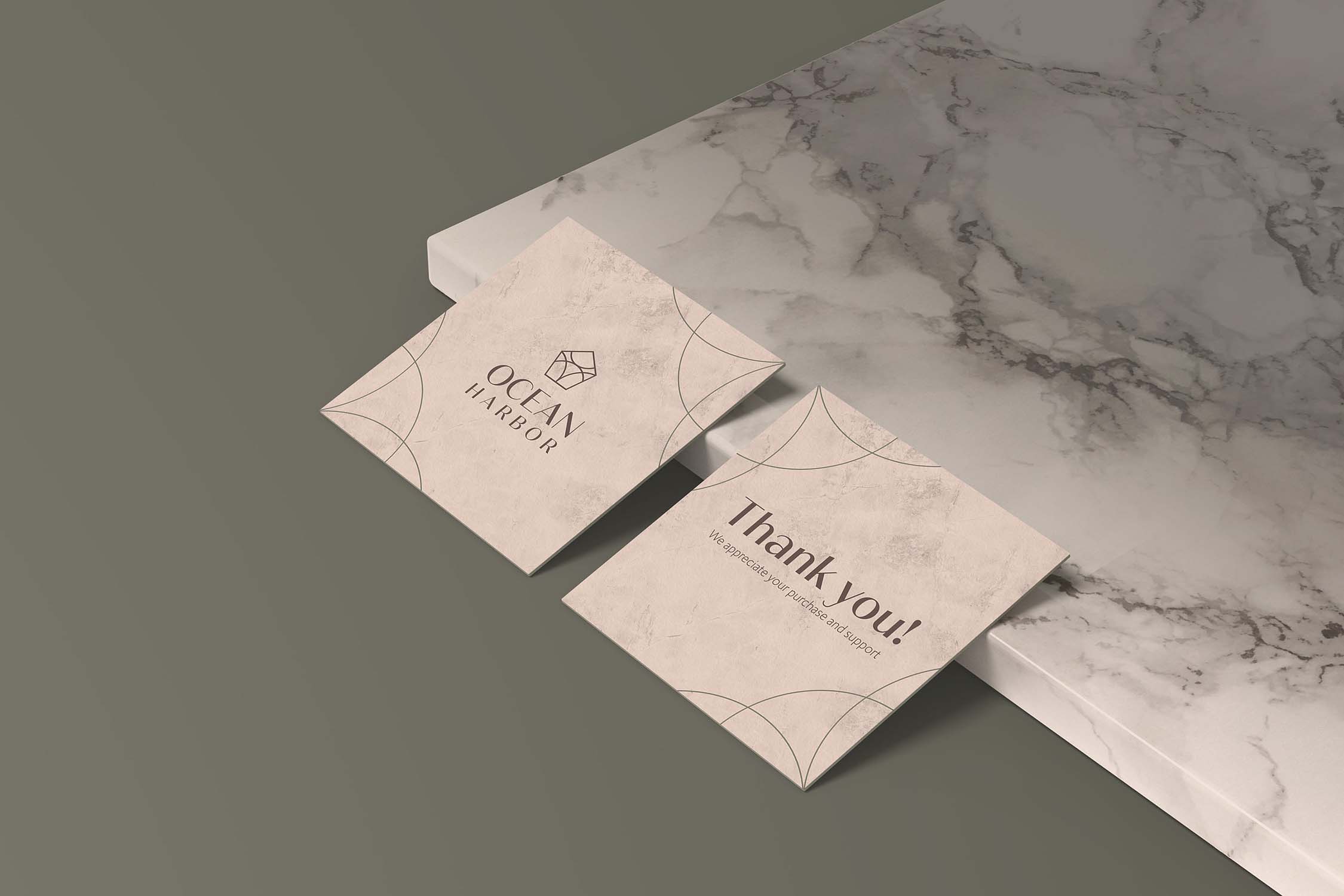 stationery
Also included in the package is stationery so I designed writing paper and mocked-up some of the elements to give Nicole a better idea of her brand and how it would visually represent her store.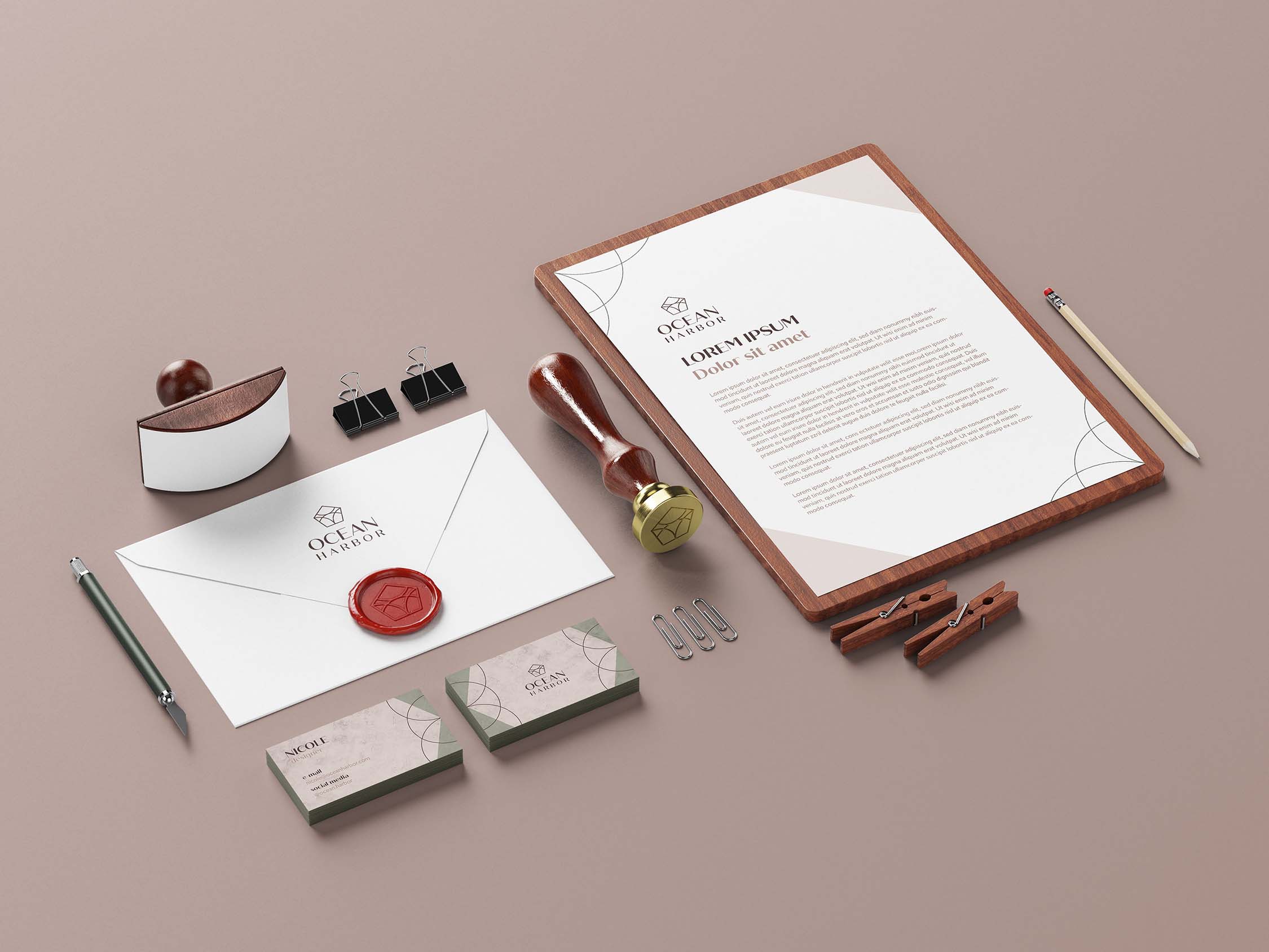 instagram feed
Lastly, to engrave the brand in people's minds it's important to have touch points and increase the visibility of the store. These days online media can not be left as an afterthought even in home decor or interior design. Many people create pinterest-boards or save posts on their Instagram of what they want their house to look like. Ocean Harbor can be one of those saved posts thanks to the templates I created for Instagram.